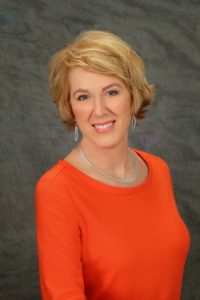 Call Patty today! 419-204-7514
I have been helping clients sell and buy homes as a full time REALTOR since 2012. Previously, I used my BA and MA degrees in education to teach for 21 years both in the USA and abroad. I am a Lima and Shawnee area native where my mother was a well known as a REALTOR, and I now carry on her proud tradition.
In 2016 I sold 16 homes, listed 9 homes, and my homes sold within 31 days on average. (The Multiple Listing average of 96 days.) The average sales prices of my listings was 98.2 % of the asking price! This success was in part due to a vigorous sellers' market, but also due to my skills at home pricing and creative marketing.
My marketing efforts involve:
*Fully utilizing the public remarks of the Multiple Listing Service, because you cannot sell a secret!
*Canvassing the neighborhoods before open houses (because neighbors are a great source of buyers!).
*Posting self-guided tour cards throughout the home to show the homes features and benefits so they are not missed.
*Hiring a professional photographer to take fabulous pictures or videos to attract buyers to the home on the internet.
*Helping sellers to successfully prepare their home for open houses and photo shoots.
*Posting the home on the top internet real estate sites that buyers go to first such as REALTOR.COM.
My goal is to represent my clients' best interests. My pledge to clients is loyalty, diligence, honesty, hard work and regular communication. Most importantly, I pledge RESULTS!